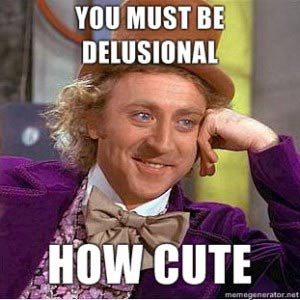 The question invariably arrives.
For my wife, it was from an acquaintance at church.
For me, it was from a business contact.
"Are you going to pull for Auburn in the championship game?"
Those were the first folks to ask, but many others – that don't know me very well – will ask as well.
And the answer is and always will be "No, I'm not pulling for Auburn."
We went through this back in 2010, but this year things are a bit different.  Alabama has won three national championships in the last four years and a title by Auburn would make it five titles in a row for the state of Alabama.  That's some pretty heady stuff, for sure, but it doesn't mean squat to me and won't entire me to pull for the Tigers.
Yes, there's also the SEC's string of seven championships in a row that has a chance to grow to eight since Ohio State laid an egg against Michigan State.  But I don't give a rip.  At this point, I'd settle for one-in-a-row for the ACC.
My logic for this is pretty simple.  Let me explain.
1) I don't like Auburn.  They are Alabama's in-state rival and they do whatever they can to destroy Alabama's reputation, denigrate it's history and impede it's progress. Anything good for Auburn is bad for Alabama.  Therefore, if winning is good for Auburn, then I shall not pull for Auburn to win.
2) Alabama is my team.  I have no other team.  Because I have no other team, it's impossible for me to "pull" for another team.  Yes, I may want one team or another to win, or I may like one team less than I like another team, but my involvement is purely ancillary.  Once the "other" game is over, my entertainment ceases and I'm finished with both teams.
3) Alabama made the SEC, not the other way around.  The idea that I would pull for a conference blindly, to me, is ludicrous.  Yes, there are financial benefits to the SEC doing well on the field, but that matters not to me.  As far as I'm concerned, the same logic as No. 1 above applies here.
4) Why would a fan of another team want me to pull for his team?  Seriously, do you think you're going to "pull" me over to your side?  Am I going to give up Tide-dom because Auburn made it to the BCS national championship game?  Is this it?  Will I be pulled over to the dark side?  Of course not.  Do you get some sort of satisfaction knowing that fans of another team are pulling for you to win?  That's weird.
So, no, I won't be pulling for Auburn.  Not in this game or in any other.